It works with SCORE1, SCORE2 and SCORE3 modules of Scoreduino app
We have common anode seven segment display drivers in different sizes. The drivers are available for 1.2″, 2.3″, 3″, 4″ and 5″ seven-segment displays.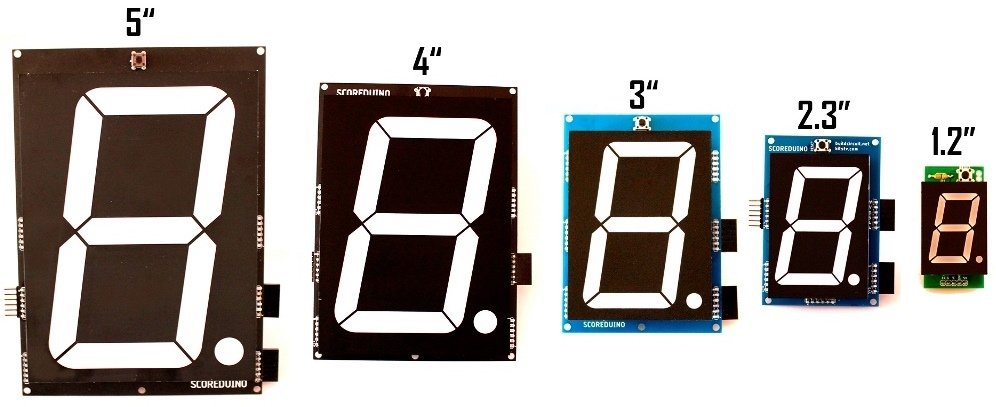 You can simply place the display on the driver board and solder it. In just a few minutes, the display will be ready to count up and down.
All the drivers have been designed to work with Scoreduino and the basic trigger module.
You can connect an unlimited number of driver boards together. 
NOTE: The drivers do not work with a normal Arduino board. You will essentially need either the Scoreduino board or the basic trigger module.